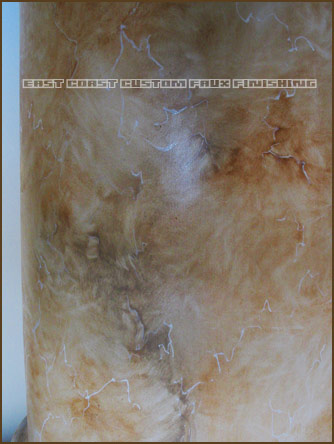 A column before the clear gloss is brushed on.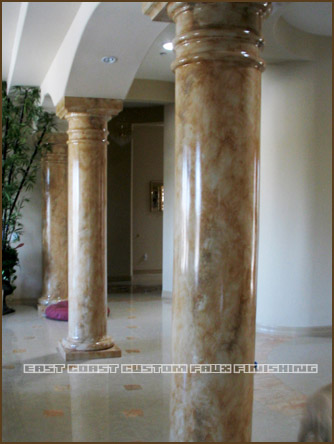 Finished columns make a grand statement.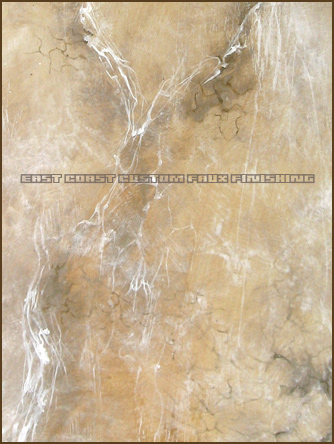 Step by step photos of the creation of this sample can be seen on the business card page.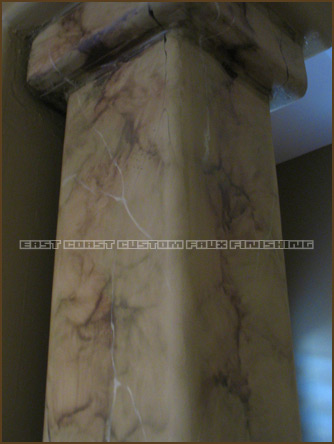 Even drywall can be painted with a marble finish.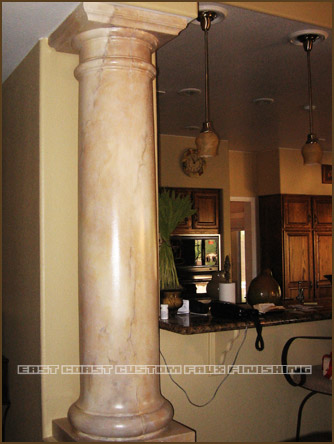 Any amount of gloss can be used for the final coat.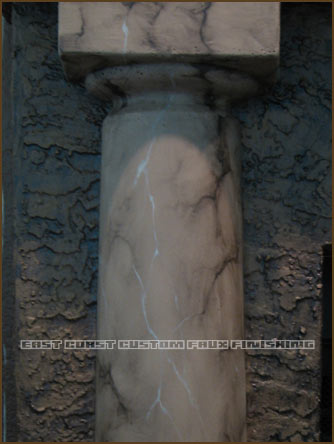 Custom colors will create your own mood.
Some of the nicest marbles are very subtle in color and shape.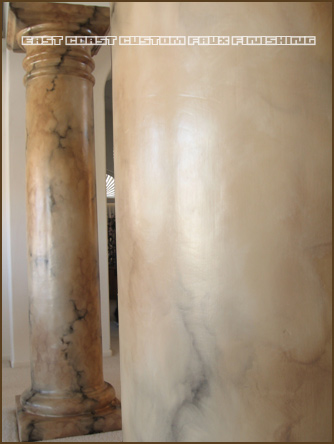 Just the right use of warm and cool colors gives the layered surface greater depth.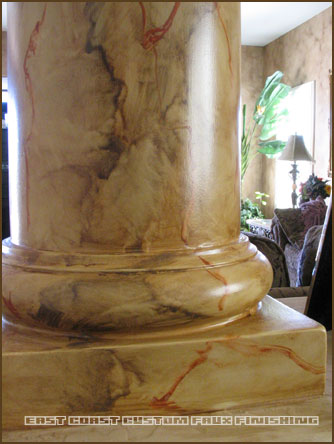 The veins can be in any color, shape or amount.